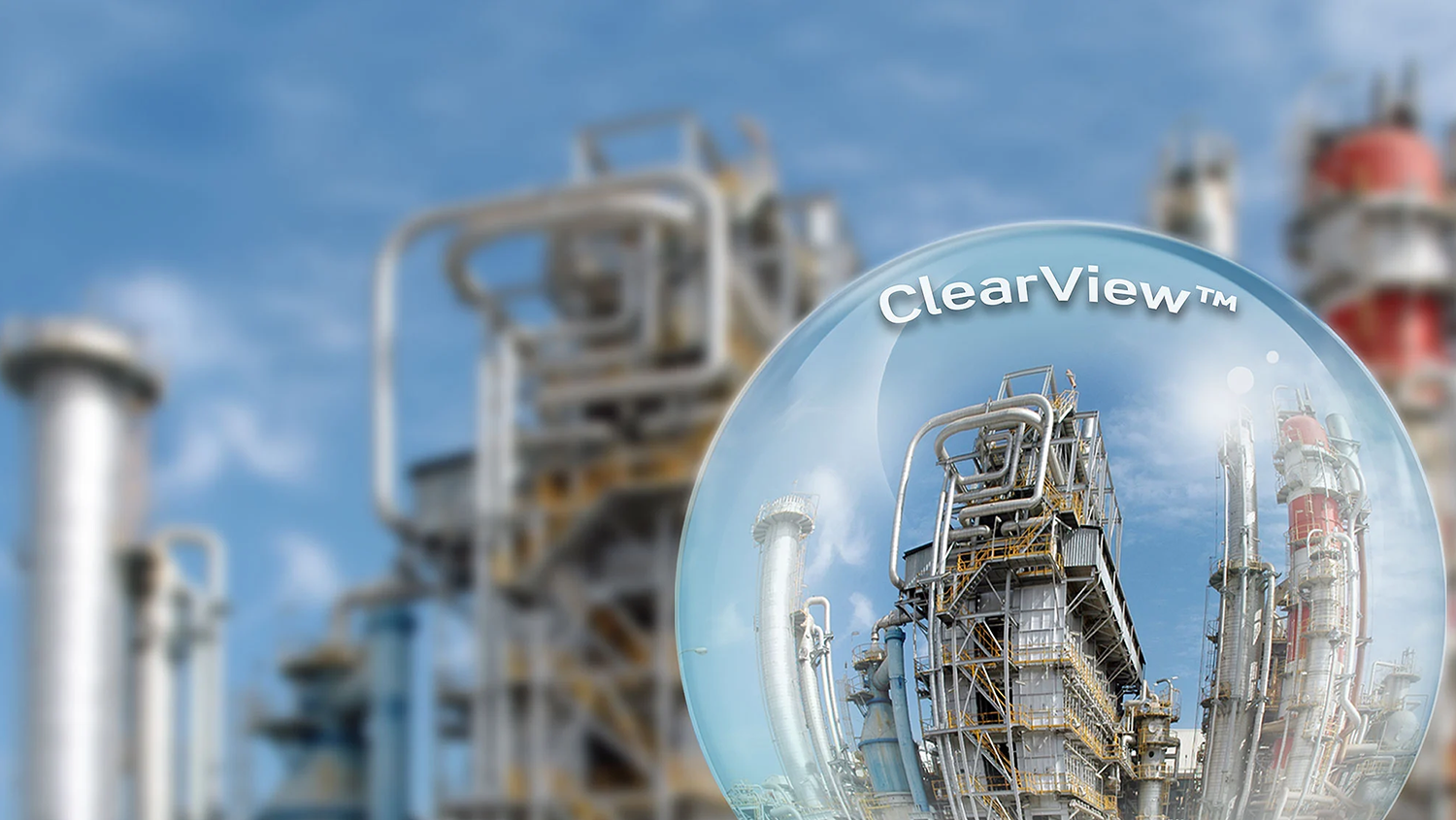 General Science & Engineering
Haldor Topsoe
Launch of breakthrough connected plant technology
The brief
Topsoe had partnered with Honeywell UOP to bring the company's sophisticated Connected Plant technology to Topsoe-designed ammonia and other plants. The company asked Swerve to develop a name for the new technology, along with an introductory film concept and a launch campaign.
The swerve
Through a serious of working group sessions, Swerve developed a name, a customer value proposition/tagline, a communication platform and marketing collateral for the new offering. A first challenge involved recasting a technology into a Topsoe service. A secondary aim was to position "ClearView™" right at the top of the company's services portfolio, which we were also helping to define.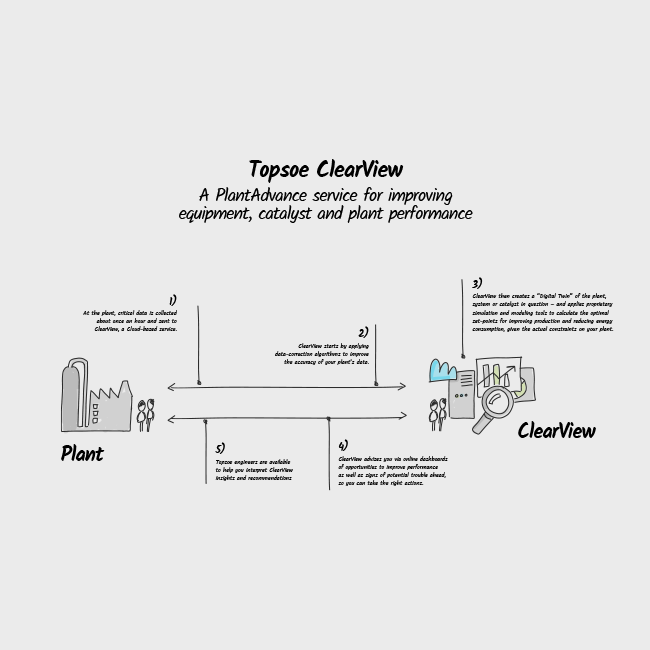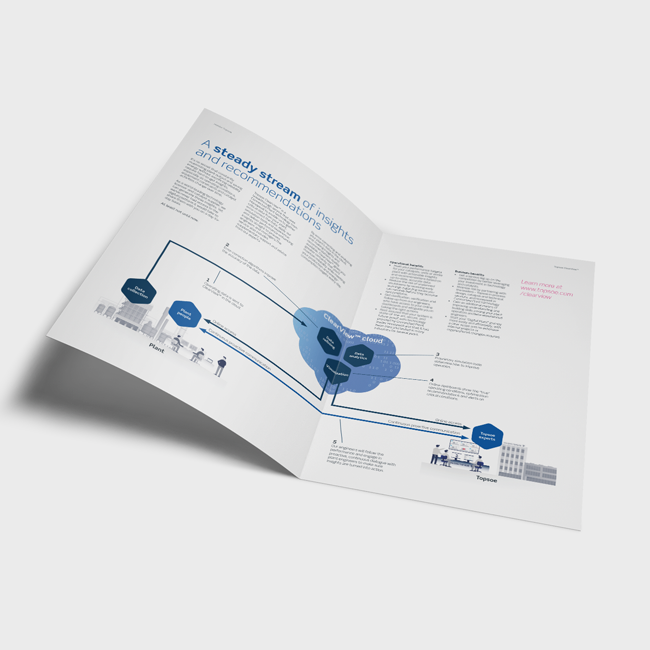 The means
Naming process, value proposition/tagline development, messaging hierarchy, communication platform, film concept and script, brochure, website copy and other collateral.
The outcome
Today, ClearView™ has been rolled out as an offering for Topsoe's ammonia, hydrogen, methanol and WSA plants.
"

This was an interesting project in that we weren't just promoting our own plant designs or catalysts, but a partnership with Honeywell. Swerve handled this complex assignment on time, on budget and with great results.

— Esben Rosengård, Xxxxx, Haldor Topsoe
Call 2172 0027 or email Tony to discuss

what we can do for your business